A rare day of sunshine and blue sky lured us out of Portland toward Catherine Creek. After a fabulous wood-fired pizza at Solstice in Bingen, we set off along our usual trail down into the ravine. Then we decided to follow the trail as it forks west through old oaks on a bluff high above Catherine Creek.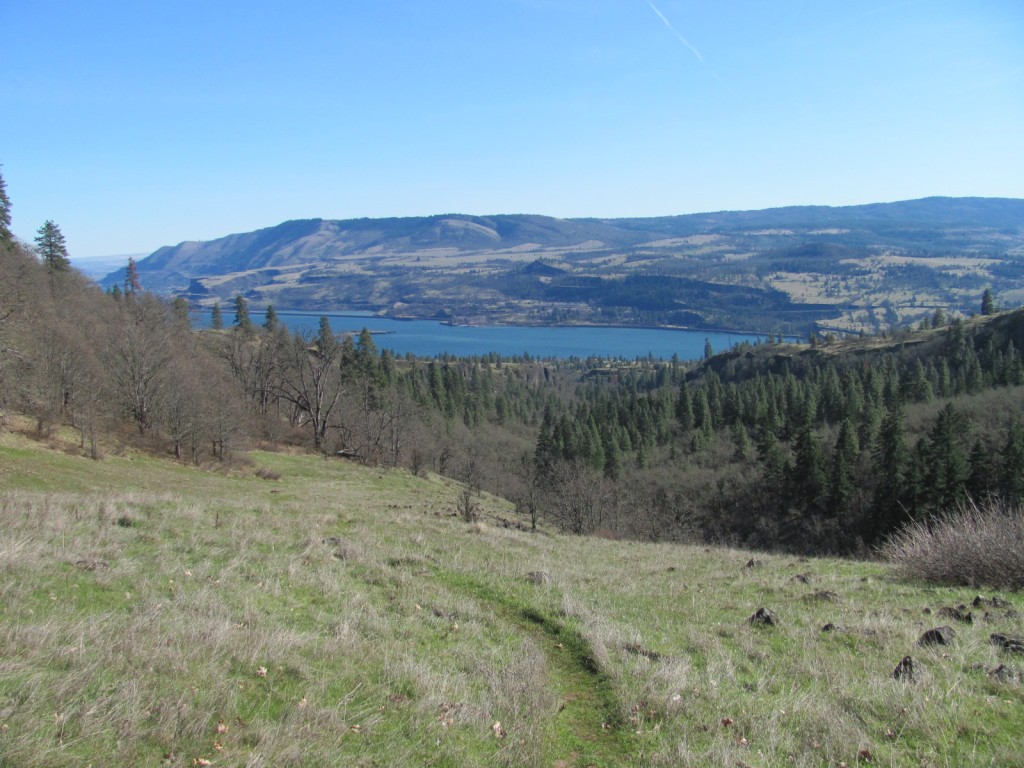 I hadn't been that way for awhile and had forgotten how beautiful it was. And how steep. I've been exercising in Portland, but there's nothing like the first steep hike of spring to remind me I need to get in better shape.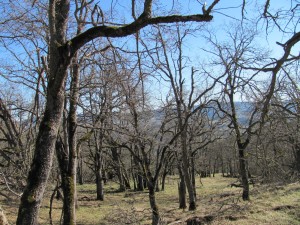 Something about these leafless oak had me snapping lots of photos.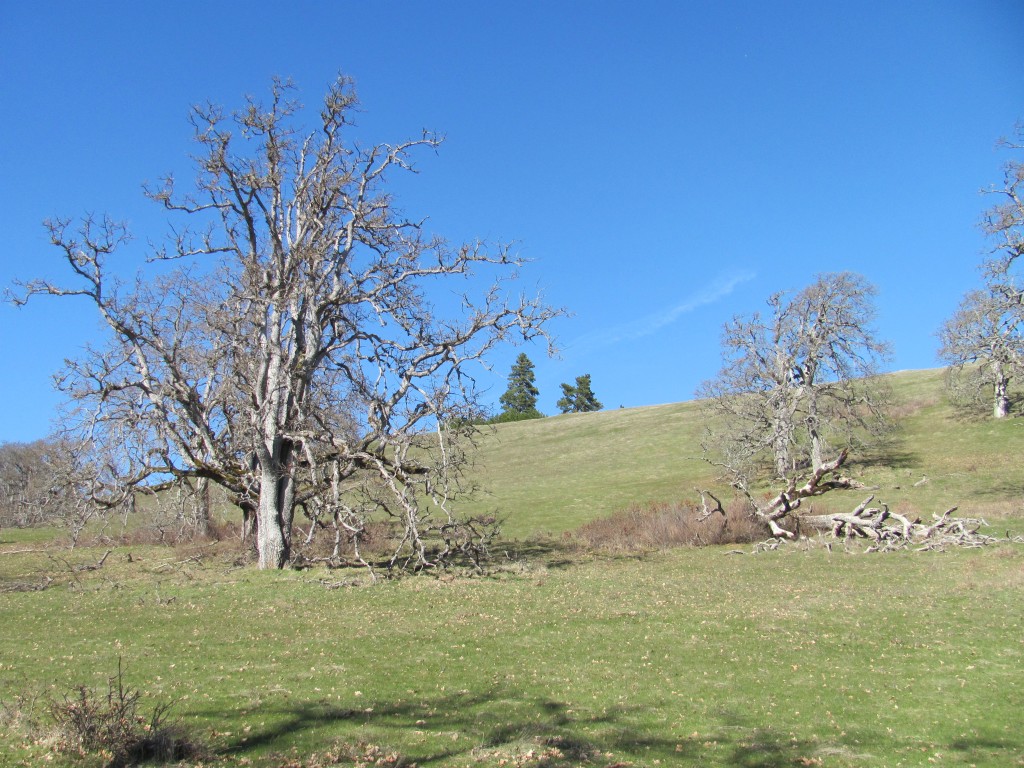 Once we reached the ridge, we strolled downhill for a few miles with wide, open views across the gorge. It was bright, and it seemed everything I wanted to photograph was straight into the sun. I haven't studied photography. My strategy is to take lots of photos and hope a few turn out alright. I don't do much composing. I remember an admonition from somewhere that you should always shoot with the sun behind you. But with Mt. Hood looking like a whipped cream peak, I had to try. But the sun blazed beside it. I felt foolish snapping so many shots right at the sun. But, this does capture the Mt. Hood-in-your-face feeling from up there.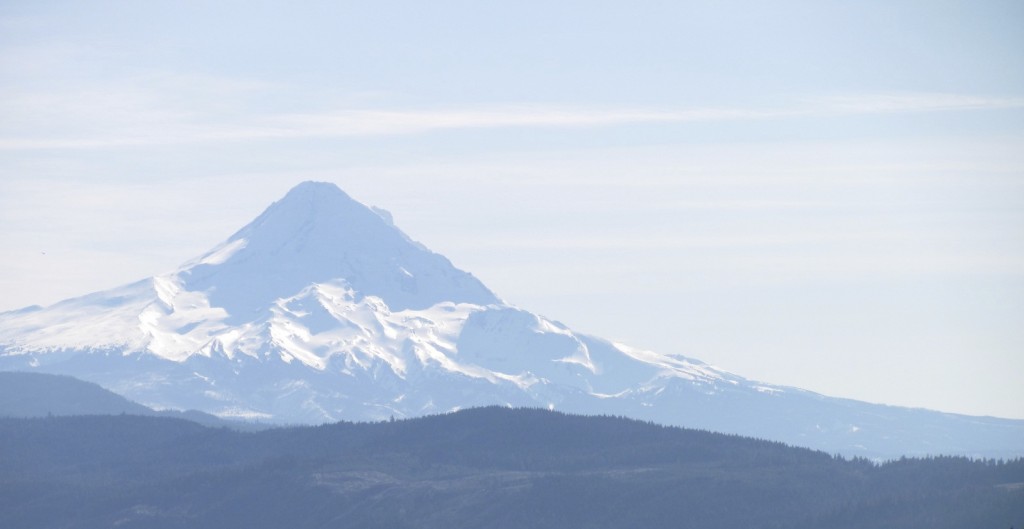 I've never had much luck with wildflower shots at Catherine Creek. But I liked how the light glinted off these grass widows. To capture the view behind, I had to shoot into the sun again.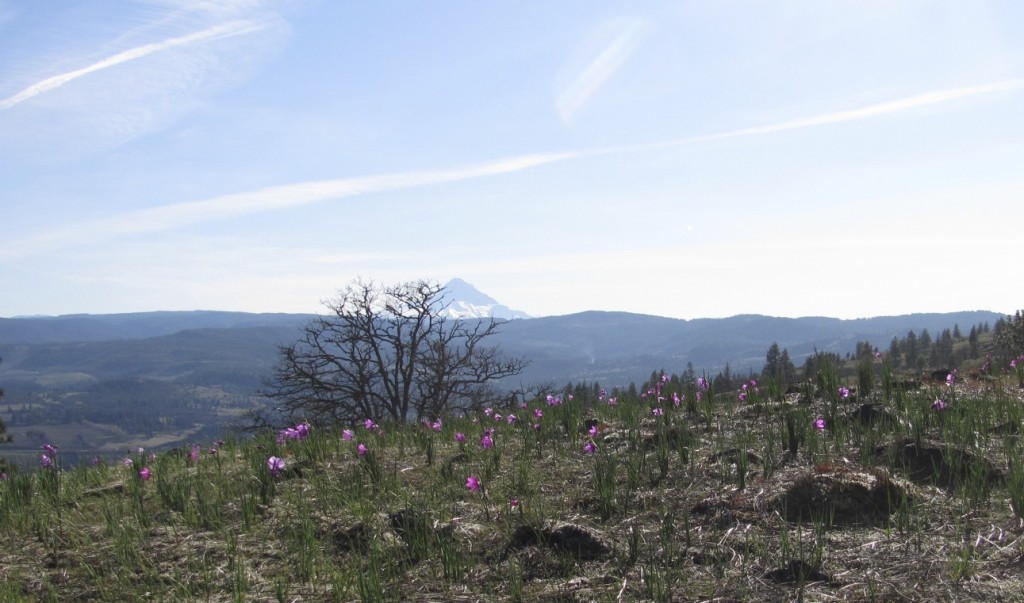 And for a close up of grass widows, I shot towards the sun as well.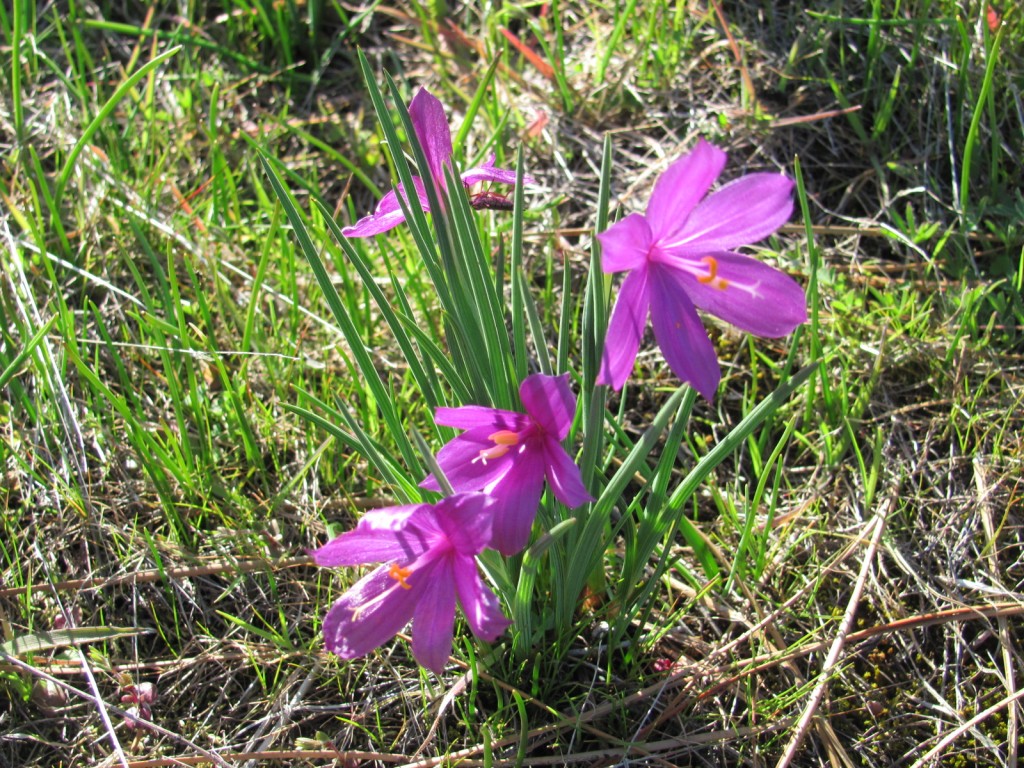 Turns out I like my photos shot into the sun better than any others.