All summer, I looked forward to my new writing room in the strawbale house we're building.  I figured it would still need some work, but it would be good enough for me to settle in for the long winter, watch the snow fall and catch up on writing projects. But alas, we were overly optimistic about our ability to get the house liveable before winter.  Here's what my room looked like on October 17.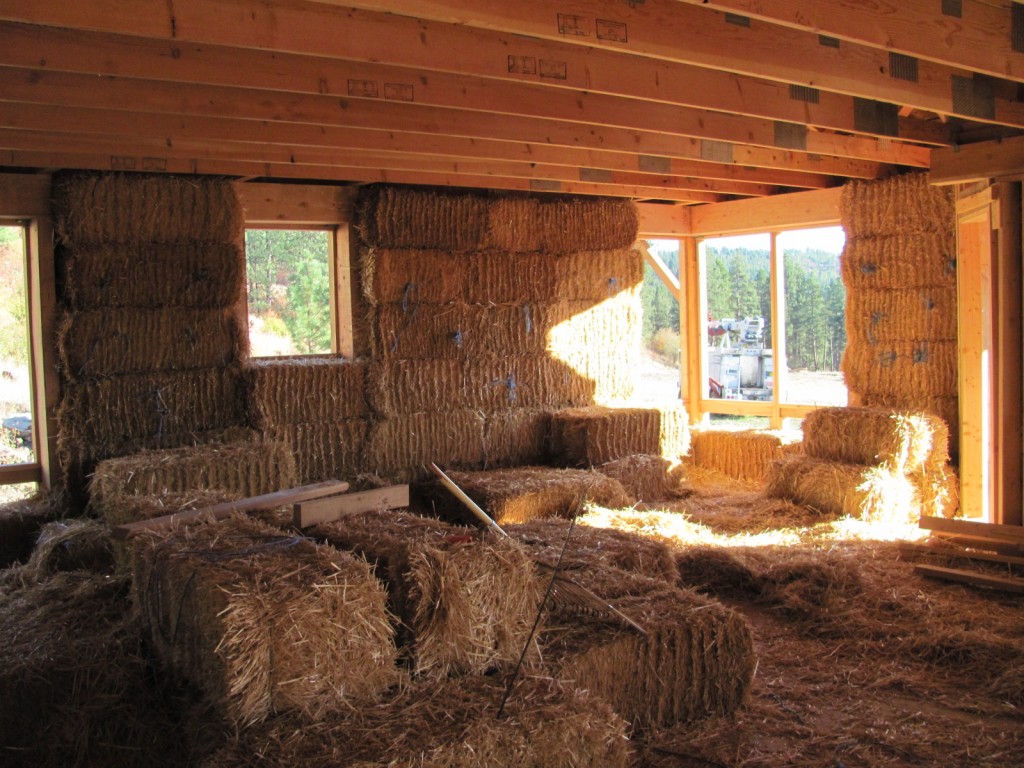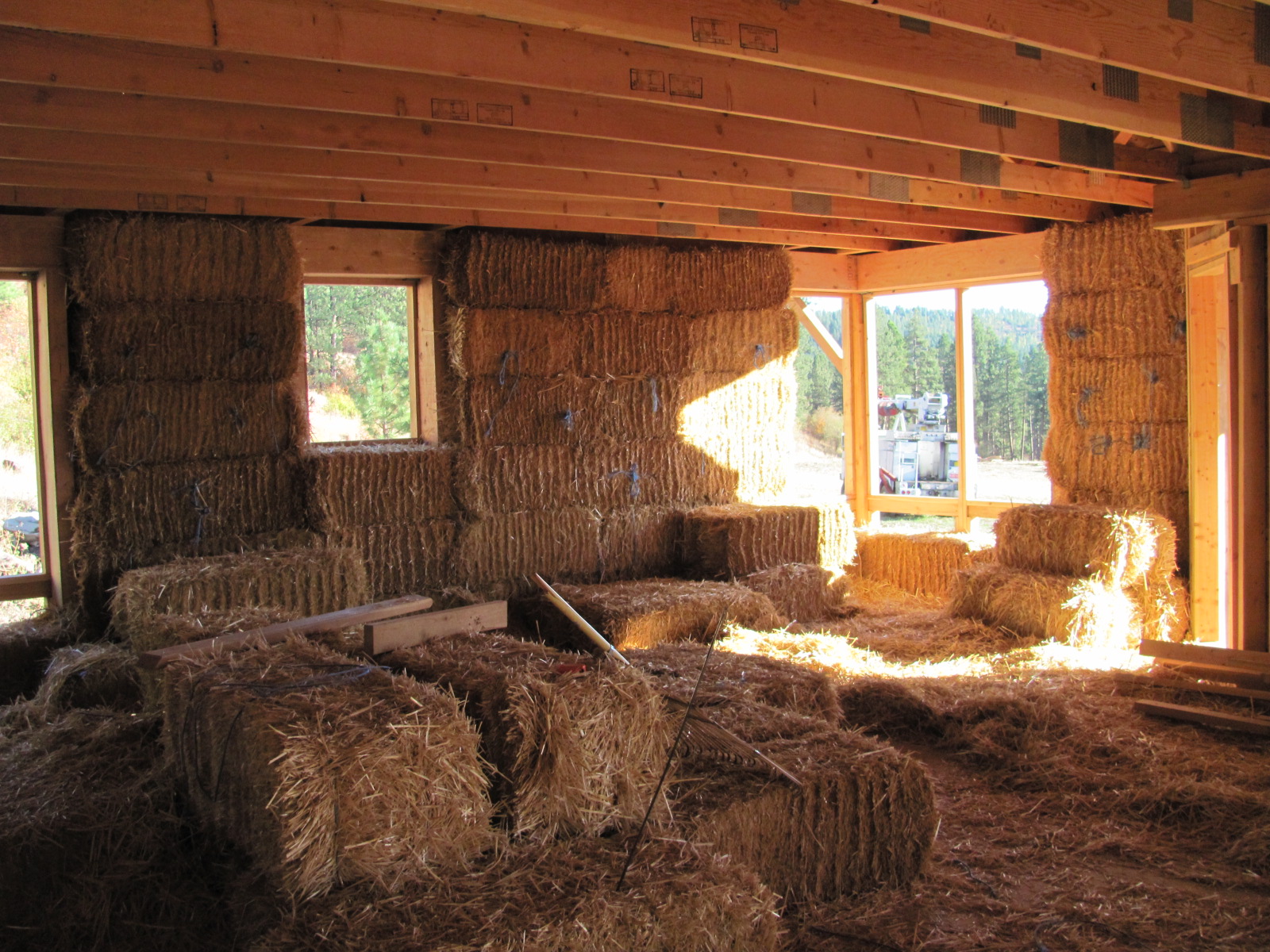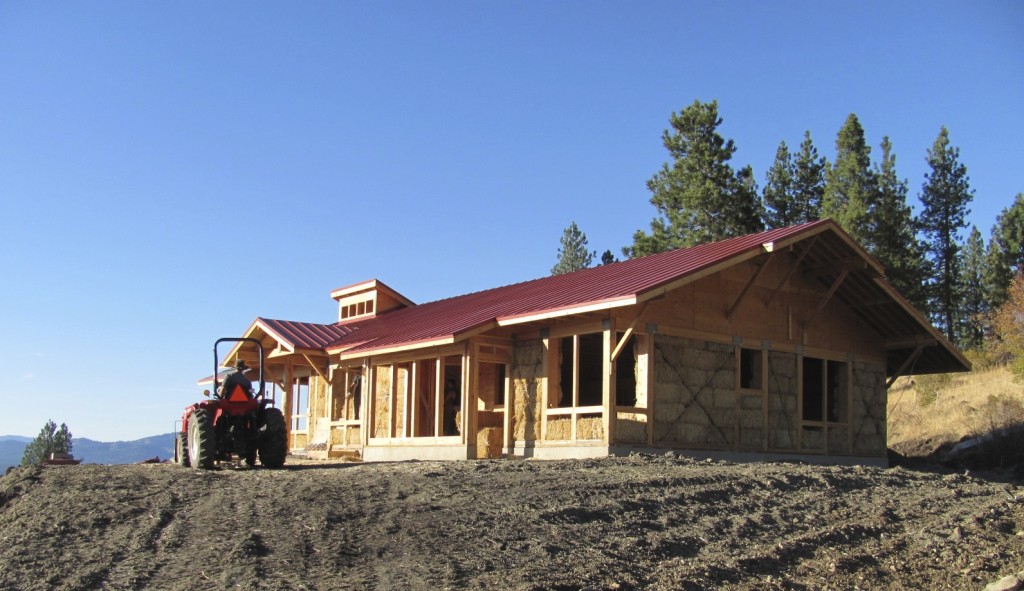 That was the day we finished stacking straw bales. From there, we still had another month of preparing the exterior walls for stucco and then applying the first layer of stucco inside and out. We also had a few freeze-thaw cycles with abundant snow and ice, followed by mud — a challenge for any construction crew, especially an inexperienced one living out of a yurt.
On days like these, it was easy to imagine our work would go quickly: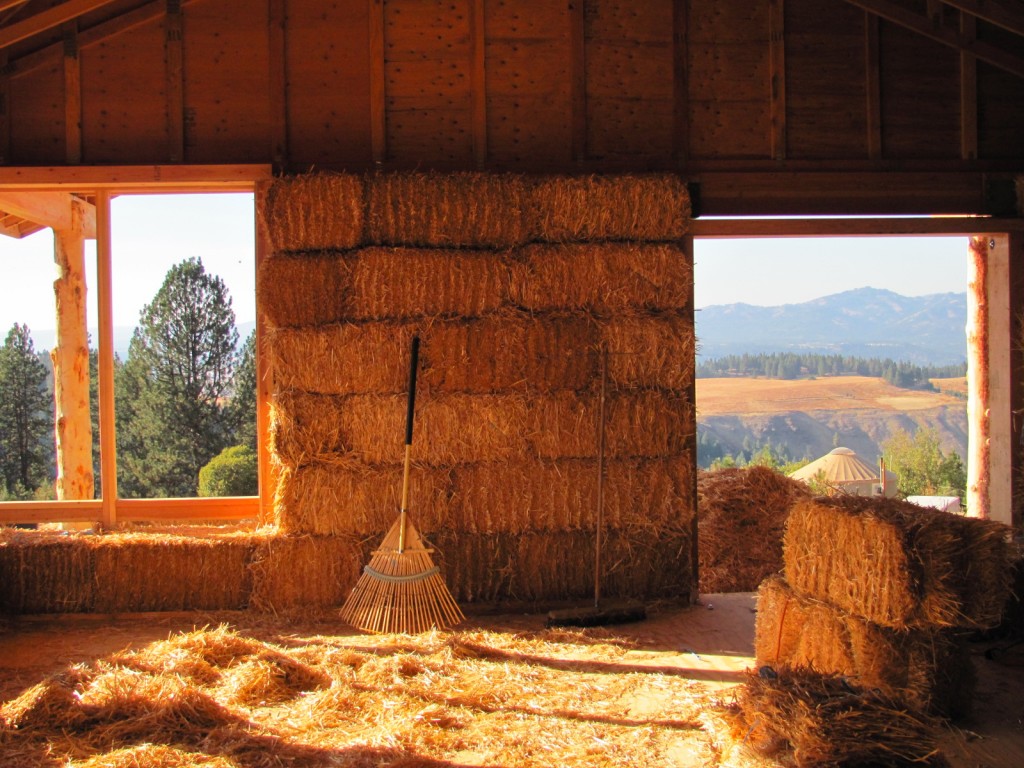 But the prep work took many more weeks and involved lots of trial and error: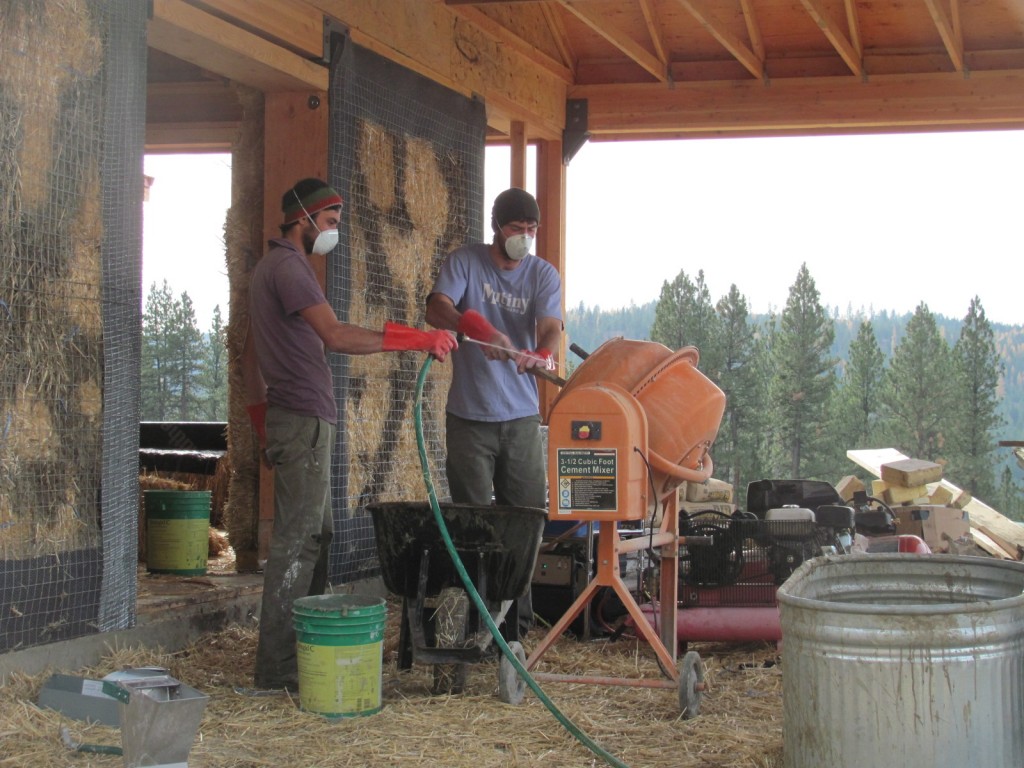 By November, the crew worked some long days through freezing temps and mud to power through the interior stucco: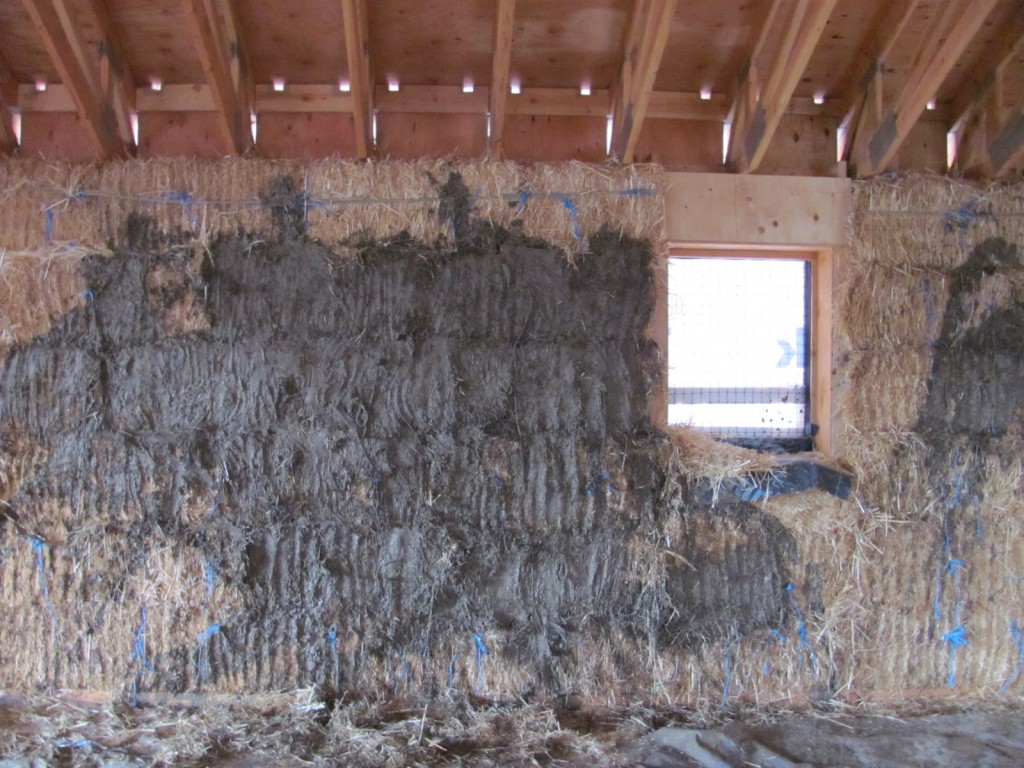 The good news: we sealed the house up from packrats, and we can see it will one day be beautiful.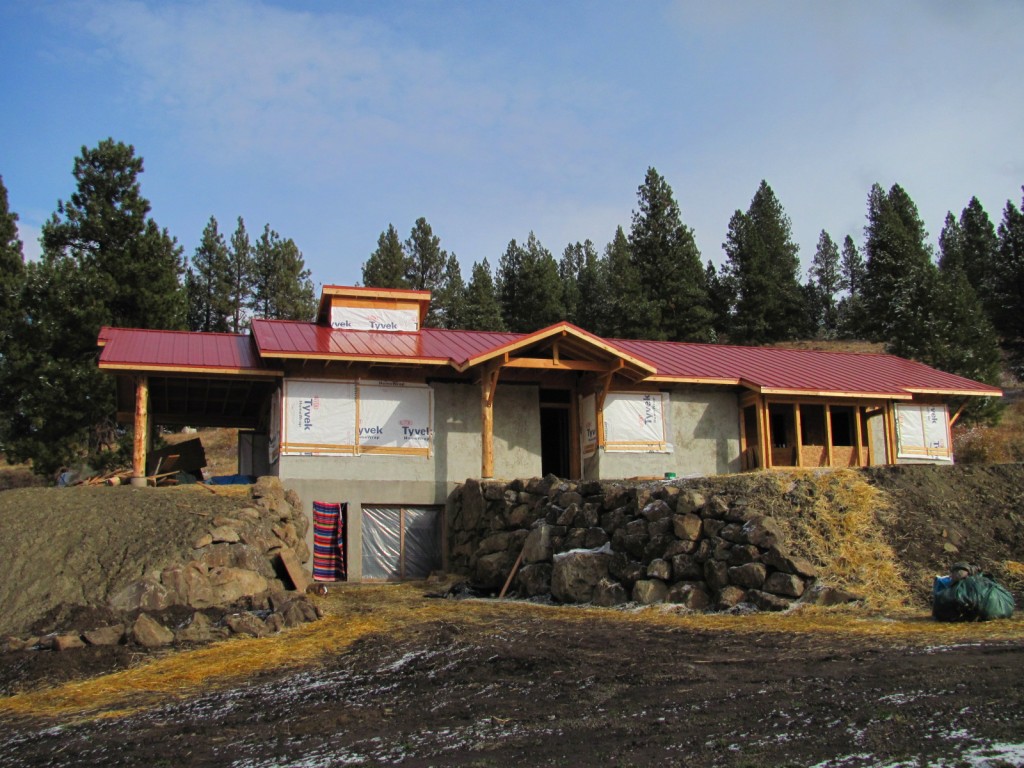 The bad news: it would currently make a much better home for packrats (or maybe, a hibernating bear) than for us. So I'm back in Portland for the winter living and writing among half unpacked boxes and a vision of my life unfolding somewhere else. But at least we have heat, indoor plumbing and various other amenities. And we'll be back at the new place in a few months. This time, for good.