We don't bother the Northern Pacific Rattlesnakes that live on the wilder parts of our property. It's easy enough to walk around them.  But when they appear near our yurt and garden, it's a little close for comfort.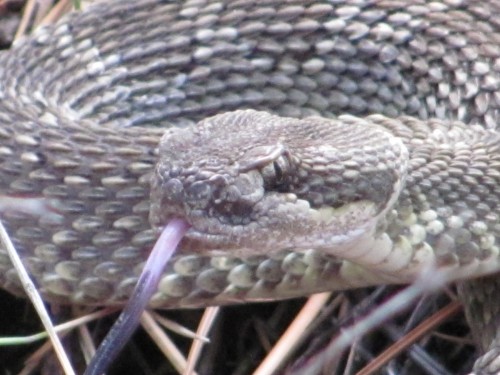 Since we live fifty miles from town and even further from any licensed snake removal service, we've taught ourselves how to move the snakes humanely. I don't recommend this practice for everyone, but if you do it calmly, it's probably safer than panicked beheadings with machetes or hoes.  That's when a lot of people get bit. And, of course, our approach ends better for the snake.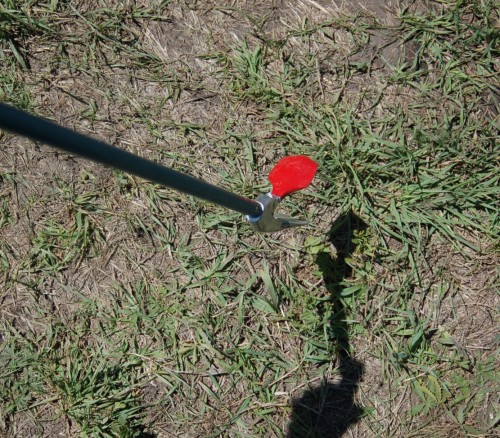 We started out wrangling rattlesnakes into buckets or boxes with poles.  That seemed dangerous for us and often resulted in rough handling for the snake.  So I ordered Gentle Giant snake tongs from tongs.com.  J- was skeptical, but the tongs have been well worth the expense — easy to use and easy on a snake's internal organs (yes, we care about that sort of thing)
We keep an empty — aluminum pail handy. Most of the rattlers we get out here aren't big enough to crawl out or strike from the bottom. This summer, we did have a four footer breach the top.  That was the biggest we've seen so far. I'll admit that was scary, but thanks to the tongs, J- safely recaptured the snake.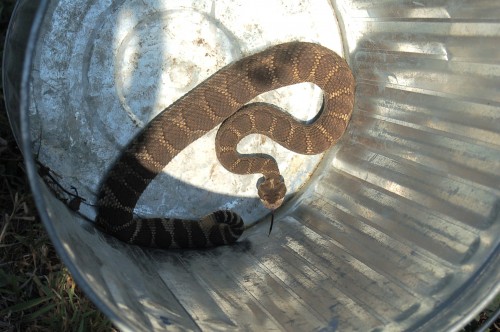 After I put a snake inside the pail, I take him or her for a walk.  At some spot, usually on the canyon rim far from our yurt and garden, I take the lid off the pail, gently pour the snake out and step away.  Most slither down the slope, though some will coil and rattle.  I figure they're disoriented and are mustering all the sensory tools they have to figure out what the hell just happened and if they're still in danger.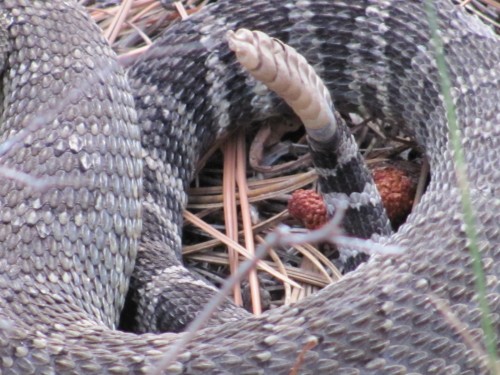 It would be interesting to know whether the individuals we relocate return.  Perhaps rattlesnake tagging will be our next challenge. Any ideas?