It's that time of year again, when my taste buds give up on peaches and berries and begin longing for crunchy pears and apples.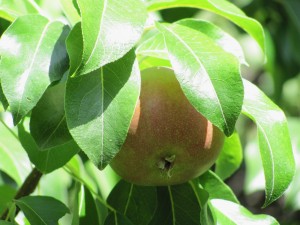 We have a lovely old pear tree above the old homestead on our land. Every year, I wait for the pears to ripen…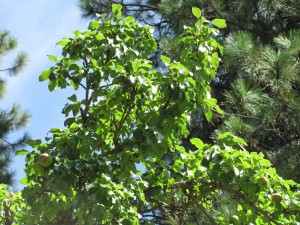 …and every year, the competition beats me to them.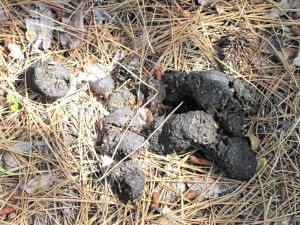 I saw this morning that the black bear has already been snooping around.
It's amazing how well this tree has survived decades of bears climbing to the tippy top and breaking branches.  The scars are evident up and down the tree.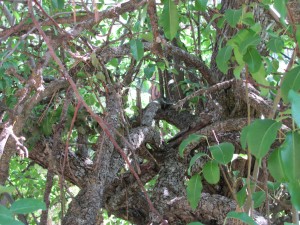 Oh well, I suppose bears have to eat too. We're planting our young pear and other fruit trees inside eight foot high deer fencing.  When they start bearing (pun not intended) fruit, we'll electrify some wires around the outside.  That may be our only chance of ever eating a pear around here.