Bored with coughing and sniffling last week, I began surfing the web to sample various social networks.  I've spent the last few months learning how to use WordPress and its various plugins.  Hours of back and neck pain have helped me sympathize with those who verb the noun widget.  But Facebook? Delicious? Linked In?  I was so bored, I even explored Twitter.  The days of bronchitis dragged on, and the internet sucked me into an infundibuliform hole I'm still trying to crawl out of so I can get back to regular writing.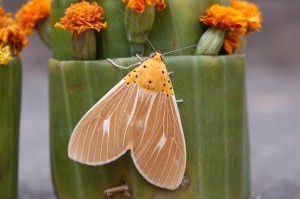 Infundibuliform? Somewhere between social networks, I consoled myself with a more old-fashioned means of receiving wisdom: A.Word.A.Day.  My first word arrived by email early Monday, along with a lovely picture of a calla lily, and announced the theme for the week: fifteen letter words.  We've also had subintelligitur, lepidopterology, mathematicaster, and dermatoglyphics.
These are not words I use; I'm still struggling to get my tongue around some (the service offers recorded pronunciation for the curious).  I may never work these words into my writing outside this post –although a short story about a lepidopterologist married to a mathematicaster is tempting.  But what joy these obscure words have given me this week!  Every morning, I wake up anticipating my message from wordsmith.org.  Yes, I'm a rather geeky writer, but I found this new behavior strange.  Then I realized: it's my revenge on Twitter.
Twitter is not conducive to fifteen letter words and doesn't tolerate too many spelled out words of any length.  I did slip infundibuliform into a post about A.Word.A.Day, mostly because my foggy brain couldn't figure out what else to tweet on.
I'm embarrassed to admit how hard composition on Twitter is for me. I spent at least an hour one day trying to figure out how to retweet.  First, I had to research the etiquette of the practice and learn the grammar (this is why a lot of people outside academia don't hire PhDs).  Once I understood the rules, I composed, revised, edited, checked my spelling, and then abbreviated a masterful post of….3 original words.  In the end, that's what my contribution came down to after including an abridged version of the original tweet (important, I learned, in crediting original sources).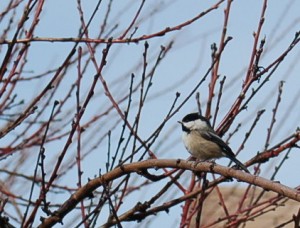 I'm not knocking Twitter; in fact, I'm beginning to see the value of it and other networking sites (I'm especially enjoying Facebook right now).  Twitter has led me to some great news stories and websites and clearly offers a quick and expansive platform for sharing information.  But being a writer of prose, one who struggles to keep her blog posts short, the joy people find in posting to it remains for me a subintelligitur — as mysterious as reading the future in dermatoglyphics.
If you'd like to follow my fumbling journey through Twitter, you can find me at http://www.twitter.com/lizenslin.